Collection: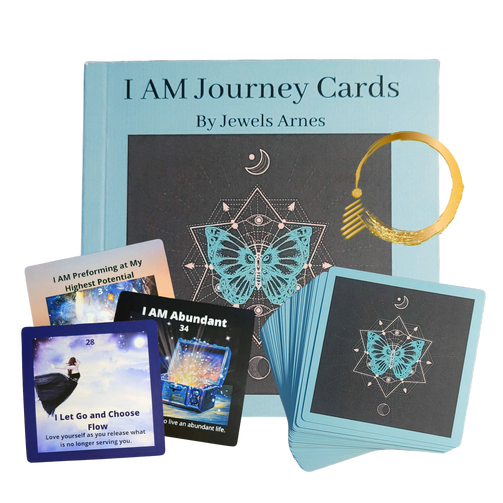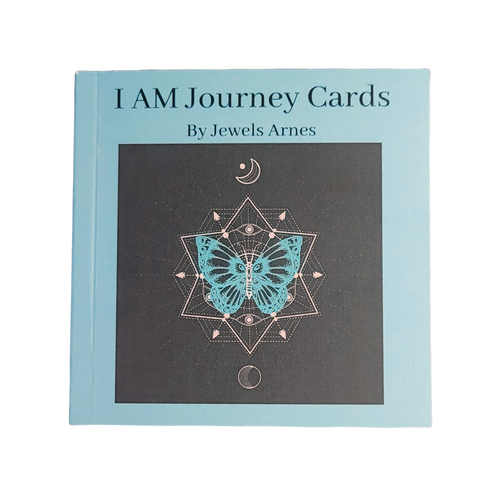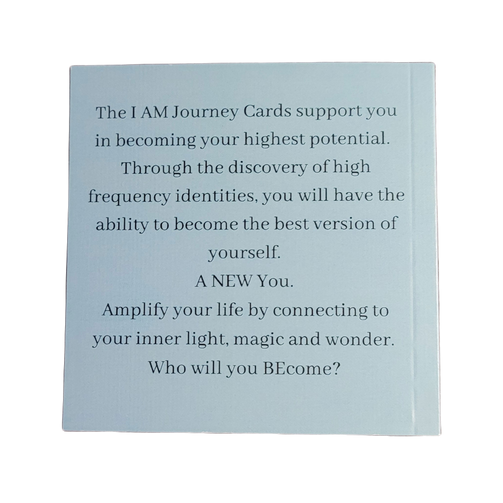 Collection:
I AM Journey Cards by Jewels
I AM Journey Cards by Jewels
Regular price

Sale price

$65.00
Welcome to the I AM cards by Jewels.  This deck is a journey into the soul and will support you in reaching health, wealth and happiness. .  
Each card has a reflection in the book.  Let yourself intuitively read the pages and take a moment to sit in its meaning for you. Take your reflection into your daily life and allow yourself to Ascend through the I AM.  Who are you in the I AM you have selected?  How will you think, feel, what choices will you make if you were to live in the identity of the I AM you select?  Let it guide you into the magic as you begin to advance to your highest potential.  Most importantly… Have FUN!
Use the I AM Journey cards as a daily affirmation, do one of the readings provided or listen to your own inner guidance and witness the magic happen!