Collection: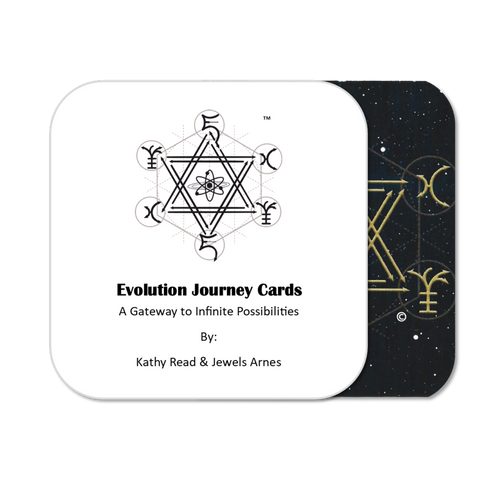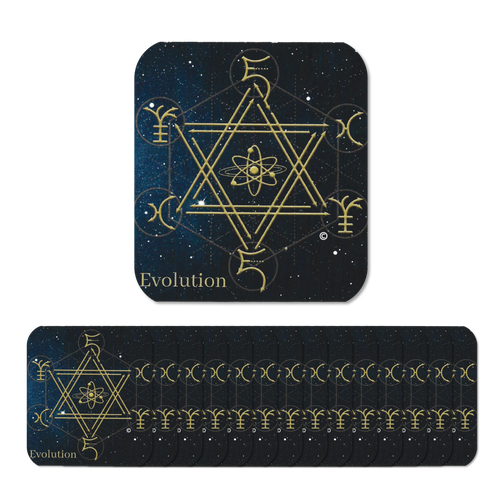 Collection:
Evolution Journey Cards
Evolution Journey Cards
Regular price

Sale price

$72.00
Using the Evolution symbol,  you will create your future pattern in the highest frequency with awareness. Each station holds an energetic pattern that works together to code your reality. This is an inside job between you and the Divine being expressed in your understanding. Awareness is key. This reading holds the highest level of self-discovery, and potentially and organically will help you in your next NOW moment.  You will work with your guidance team in tandem as your journey unfolds. As the sacred code emerges, you will set the frequency or your Highest Evolution!

Are you ready to say "yes" and "next" and "More"!?
How To use
To begin a reading lay out the Evolution Symbol cloth with the symbol that looks similar to an "E" at the top. (Look at the picture on the first page.) Shuffle the cards while connecting to your heart center. Allow your thoughts to calm and take a moment to relax into Source Energy. Before picking your cards, ask to connect to the highest frequency of your future pattern. Once your thoughts are calm, pick 6 cards. See diagram for card placement. Remember, the numbers hold a vibrational pattern that brings you guidance while shifting your current pattern into a higher frequency.  The 6 numbers together hold your Evolutionary Code.  You will notice numbers 11,22 and 33 are referred to as Master Numbers and the guidance for these come at the end of the book. 
About the Authors
Jewels started her walk with spirit at the age of 16 when she had a chance encounter with a woman who saw her gift as a "seer". Through the synergy of connecting with her soul family, she was revealed a method to transform cellular intelligence. With over 30 years in Vibrational Healing and multiple accreditations, Jewels' developed her SuperPower of Tracing energy patterns to find the beliefs or programs that keep us stuck. She Created the DMT Academy including, DECU Cellular (DNA Expression Cellular Upgrade), Becoming Bioquantum Foundational Course, DMT Codes, EvoStar, Becoming BioQuantum products and now brings us, in collaboration with Kathy, the Evolution Journey Cards to lead us to finding the power of becoming the New Human!
Kathy has been in metaphysical studies since 1974. She Started with the I AM's. She has studied many Energetic healing modalities. She knows she came to earth to usher in the New Earth and the New Human. She is a Starseed on a mission. Reading cards came easily and became a passion. Since the 90's she has read for family and friends. It was a joyous hobby. In 2020 everything changed when she found Jewels Arnes' platform. It resonated and she became certified in DECU and OMcodes. After 35 years working at the Nevada test site she is retiring. Her next venture is unfolding beautifully. The Divine has a plan and she said yes! Her greatest collaboration to date was to co-create this Evolution Deck with Jewels.