Collection: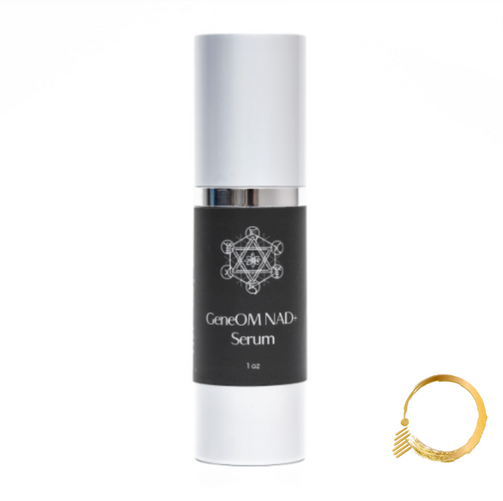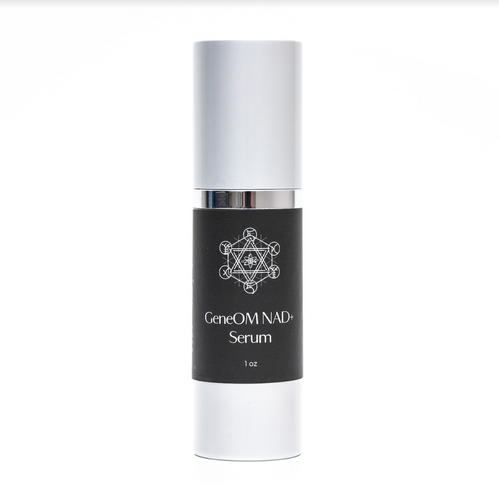 Collection:
GeneOM NAD+ Serum
GeneOM NAD+ Serum
Regular price

Sale price

$111.00
Giving our cells with the required support can be done with the help of the BioQuantum  GeneOM NAD+ Serum.

Giving your cells the required support can be done with the help of the BioQuantum GeneOM NAD+ Serum. 
Created with the help of polypeptides, NAD+, Resveratrol, and then combined with in a high spin state ORMIUS, this serum breaks the numerical age barrier we've been taught to believe in. Recover youth and vitality while raising your frequency!
Holding the Energetic Imprints that support turning OFF the codes of aging, you will feel your skin rejuvenating with each use. Scalar frequencies are specifically created to support the repaired DNA & Telomeres with DMT frequencies and monatomic gold. This serum has the ability to transport vital information at a molecular level in your cells and help them activate healing and shift into a state beyond the looping cycle of age and disease.

-NAD stands for Nicotinamide Adenine Dinucleotide.  NAD support mitochondria health promoting youth and vitality.
-Skin requires higher amounts of NAD+ to repair damage from daily external (UV) & age-related stressors
-Topical NAD+ helps to protect from UV damage/sensitivity & improves signs of aging (wrinkles, age spots, hyperpigmentation)
Resveratrol:
Resveratrol neutralizes free radicals and boosting antioxidant levels.  Applying resveratrol significantly improved fine lines, wrinkles, and elasticity in 12 weeks.
Ingredients:  Persea gratissima, Simmondsia Chinensis, glyceryl stearate, cetearyl alcohol, Vitamin E, Xanthan Gum, Zemea, Water, ORMUS, Colloidal Gold, Coenzyme Q10, Multi Mineral, Copper Tripeptide, Acetyl tetrapeptide 2, Methylsulfonylmethane, Myristyl, Radish Root,Jasmine, Cupressus sumpervirens,  Rosa damascena, Anthemis nobilis, Boswellia serrata, Signature Scalar Energy imprints of Evolution Technology.

Directions: Apply a small amount to face and neck after the toning mist and before your moisturizer morning and night.